We are a full-service clearance and waste management company, offering waste clearance services for residential and smaller commercial premises. We handle the difficulty of safely disposing of waste, ensuring that it's recycled, removed and disposed of responsibly. All you have to do is point and we do all the heavy lifting!

Home Clearances
House Clearance Services

Junk Clearances
Junk Clearance Specialists

Environmentally Friendly
Our recycling rate is over 90%.

Garden Waste Removal
Garden Waste
Get a Quote For Your Clearance
Jettison Express House Clearance Services
If you are looking for an experienced and professional company for a house clearance then look no further than Jettison Express. We handle jobs from single item pickups all the way up to multiple truck full house clearances. With upfront rates, experienced truck team members and a proven recycling track record we are the solution you have been looking for. We cover Glasgow, Edinburgh, Stirling, Motherwell, Hamilton, Paisley, and Renfrew just to name a few.
Combined years of industry experience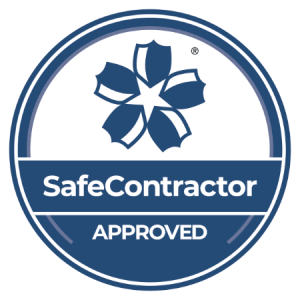 Our service includes:
Call ahead when the team is on its way
Up front rates
Friendly uniformed staff
Removal & Disposal of non-hazardous waste types
Dismantling of  larger items such as furniture
Lifting of carpets & flooring
Commercial Office Clearance Service
90% recycling rate
A final sweep/tidy of the area that's been cleared
Call For a Quote:
0333 880 6800
How much does a house clearance cost in Scotland?
As you can imagine every house is different so there's no set price. Here and at https://glasgowhouseclearances.co.uk , we will arrange to pop out to your property so we can see exactly what's to be disposed of and that way we can provide you with an accurate quote. It's much fairer to quote for a job we've actually seen rather than guessing. Have a look at our Junk Clearance Scotland Prices.
Do you have to pay for a house clearance?
The answer is yes. We're providing a service and just like any other business, we have costs to cover such as wages, disposal costs, insurances, licences, vehicles, fuel, premises, uniforms, taxes etc.
What happens with a house clearance?
The process is very straightforward. Initially, you would call to arrange a quote and then if you accept the cost, we'll arrange a convenient date to carry out the work.  Our truck teams do house clearances every day and they do all the hard work for you. Once the job is complete, they'll leave you the paperwork and take your waste to our depot to be sorted for recycling.
How do I choose a house clearance?
As with any other trade, it's always wise to obtain a couple of quotes to enable you to compare prices. Beware though, sometimes the cheapest option ends up costing you more. Your decision shouldn't always be based on money – it's important to consider whether the company you choose are professional, trustworthy, reputable etc.
What is the average cost of a house clearance in the UK?
This is difficult to determine as every house is different and most companies will charge on the volume of waste to be cleared rather than how many rooms you have. There are lots of things a clearance company will take into account such as your location, stairs, lifts, parking, time constraints and the type of clearance – some properties require additional services such as needle sweeps and sanitisation.  Take a look at our House Clearance Price page here.
What does a clearance company do?
Any reputable clearance company will provide a free, no-obligation quotation as the first step. They will then arrange a suitable time and date to carry out the work agreed. After loading up the vehicles, the waste should be sorted and taken for the appropriate disposal. Because this is an expensive process, some rogue companies fly-tip rather than pay the disposal fees. Here at Jettison we recycle over 90% of the waste we collect and we keep records of every single disposal.
What locations do you cover?
Just to name a few…
View Some Of Our Junk Clearance Service Locations
How can I empty my house quickly?
If you're looking for a quick clearance, it's always useful to call a company like Jettison Express. We'll provide a quote and if accepted, we'll send in a team of professionals to clear out the property in a matter of hours.
What is a clearing service?
Clearance companies like Jettison provide a waste removal service for people who are unable to carry out the work themselves. We have the appropriate training, vehicles and tools in order to carry out a property clearance quickly and easily.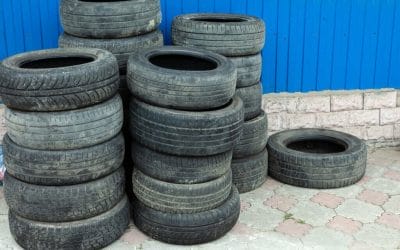 There are a few things to consider while getting rid of old or extra tyres. It is a crime to not properly discard of...